Sadao Yoshioka Shihan
Sadao Yoshioka Shihan reached the lives of many people in Hawaii. During his Aikido career he promoted over 90 students from kyu rank to dan rank. He was famous among the island people for his ability to heal using ki, and there were times when lines of people would be found at his home waiting for his healing "press". When he and Dr. Yorio Wakatake passed away, Aiki News eulogized them as "truly unforgettable men of Aikido." For those of us who knew Yoshioka Shihan, he truly was unforgettable and we will remember him and rue his passing away for the rest of our lives. Fortunately, his spirit lives on in the training and teaching of his many students.
Just before passing away, Yoshioka Shihan worked with Steve Trussel to record his understanding and teaching of Aikido. This material can be found at Steve Trussel's web page.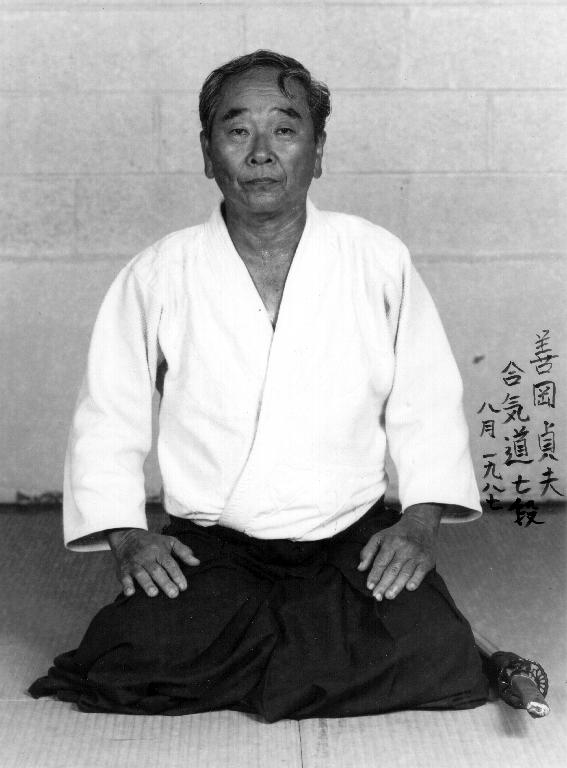 Peter McNally taking ukemi